Event: Edinburgh Carnival, Princes Street Gardens, Sunday 16th July 2023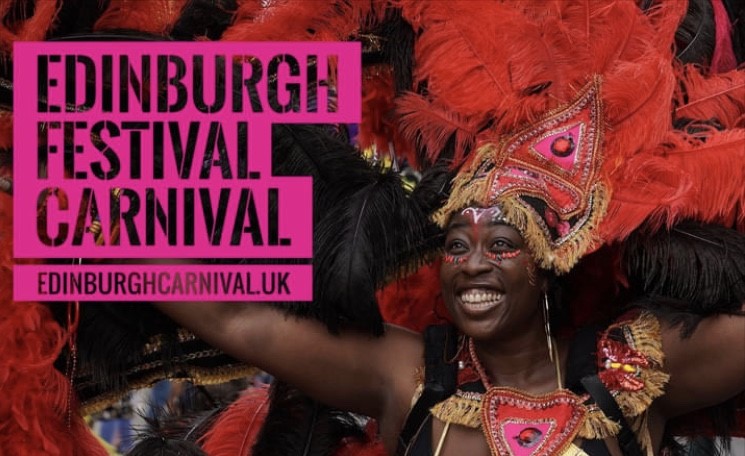 At 1pm on Sunday 16th July the Edinburgh Festival Carnival, formerly known as the Edinburgh Cavalcade, will parade along Princes Street Gardens.
Over 800 performers will traverse the famous street with a colourful mixture of artists including; musicians, dancers, puppeteers, circus acts and more.
From 2.30pm onwards further events will take place in Princes Street Gardens at the Ross Bandstand and surrounding area, including acts such as; the Burntisland & District Pipe Band and Kalentura Drums from the Netherlands.
The day will draw to a close with a celebration of Caribbean music and culture influenced by the Windrush Generation.
This is a free event suitable for everyone regardless of age or ability and because of this it is again advisable to arrive early to secure a decent vantage point. Fingers crossed for the weather.
Editorial Note: Apologies for originally posting the Carnival route as being along Princes Street (as in previous years). Sorry if this caused anyone to miss any part of Sunday's event.
I saw first hand how busy the city centre was and with hindsight it would probably have been better to extend the route beyond the limited space of the Gardens.
In future all posts will be doubly and re-doubly checked for accuracy.
"Fall seven times, get up eight" the proverb goes
-however,
"Just the once is quite bad enough thanks and lessons learned" very much applies here.
Sincerest apologies for the error in the original post,
the Edinburgh Insider.