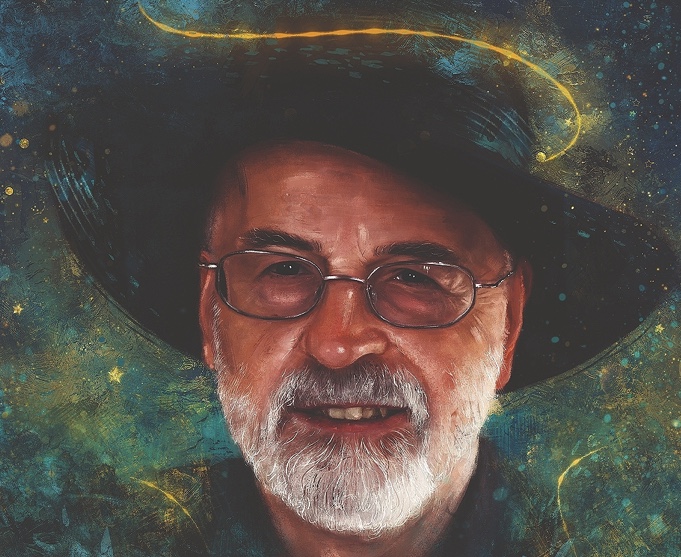 Comedian and joint author of the late, great Sir Terry Pratchett's autobiography, Marc Burrows, brings his homage to the legendary Discworld creator to the Edinburgh Festival this year from the 2nd – 28th August (excl. 14th).
An upbeat celebration of Pratchett's life and works, this show is recommended for fans and admirers of this truly amazing man, who looked death in the face and smiled back.
His legacy of 65 novels including the Discworld series, collaborations with Neil Gaiman (Good Omens) and Stephen Baxter (The Long Earth saga), Sir Terry Pratchett brought happiness into the lives of many.
From schoolboy librarian to influential* author to living with Alzheimer's and his untimely death in 2015. The life of this renown and remarkable storyteller is charmingly recounted with amusing anecdotes and splendid stories.
Endorsed by the Pratchett Estate and coming with a Warning: includes bad puns and unnecessary footnotes.
I have a feeling this is going to be one of the stand out shows of the festival this year.**
Tickets are priced at: £11.50 – £13.50 (plus £1.25 handling fee) for the 60 minute show, and £16.50 – £18.50 (plus £1.25 handling fee) for the show and a follow up Q&A session including guest readings from other Festival performers past and present.
For further information and to book tickets visit: http://www.marcburrows.co.uk/live-dates
* Not only did this inspirational author bang out 41 Harry Potter prequels (sic) but his expansive library also bears a heavy influence my own style of writing.
** Honestly I'm not being paid to write this post. There is however someone standing beside me pointing a crossbow directly at my head.